While much of the focus of this season of 19 Kids & Counting has so far been placed on Jessa and Ben Seewald's wedding planning, this week paid some more attention to Josh, Anna and even Jim Bob and John David.
Of course, nothing in the Duggar family is more exciting than a wedding – save for perhaps a birth – and so we still got plenty of behind-the-scenes looks at Jessa and Ben's eventual 1,000-person wedding extravaganza.
John David Spends Some QT with His Parents
As well as being a police officer, John David, 25, works construction – and he decided to show Michelle, 48, how to use an excavator. She likened the experience to baking brownies. Still, as solid an effort as she put in, she probably won't be changing careers any time soon.
Later, John David took Jim Bob, 49, on a ride-along. Expressly told not to leave the car during a traffic stop, Jim Bob did so anyway – to fetch snacks. What followed was a montage of Jim Bob noisily chowing down on snacks while John David patrolled. As you might expect, there's not a whole lot of crime going on in Tontitown – other than pulling someone over for a busted headlight, it was a quiet night for the father-and-son duo.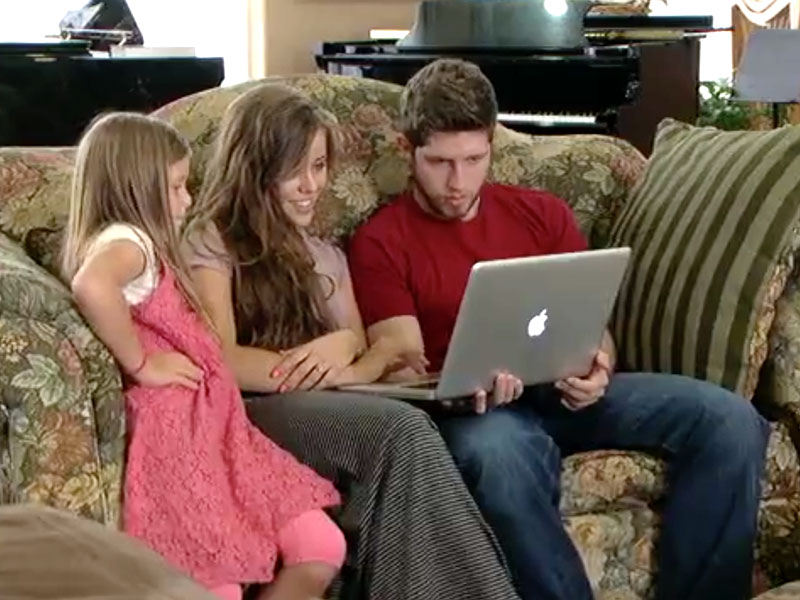 Photo: short cocktail dresses
Wedding Daze
Jessa, 22, continued being the most low-maintenance bride ever. At the flower shop, she revealed to 19 Kids cameras that she doesn't know a single thing about flowers: "I just call 'em flowers. I don't know any flower names."
She added that she'd be just as happy picking out wild flowers, but she was keen to watch the florists do their thing. "Our parents have encouraged us to gain as many life skills as we can," she said, "then we can use that skill to bless our family."
Jessa and Ben, 19, also received their wedding invitations courtesy of Josh, 27, and they were thrilled – even Jinger, 21, who was appointed as an outside advisor in case the happy couple were "too in love" to notice any flaws in the stationery!
Ben also moved forward with his plans to design Jessa's wedding band. With Jinger (and Jessa's engagement ring) in tow, he went to a jewelry store to make sure that his design could get made and that it would complement Jessa's engagement ring.
He tried to be sneaky about it, but Jessa basically knew what was going on. However, "If Ben wants to keep it a secret and surprise me," she said, "then that's great – I'll let him do it."
"I can't wait to see her face when I slide it on her finger," Ben told cameras.
Also …
• John David gave his father a "junior office badge" – a shiny sticker affixed to his chest.
• Josh took Mackynzie, 5, and Michael, 3, to the music store, and they each discovered that they really like making a racket on the drums. We're sure that Anna, 26, will be thrilled!
• Jill, 23, and Derick, 25, made a care package for Derick's mother, Cathy, who is battling cancer.
• Jason, 14, and James, 13, showed off their cooking skills when they prepared two savory pies for Jessa and Ben to try out to see if they would want them at the rehearsal dinner. Surprisingly, the pies were great – even though Michelle revealed that the boys' "cooking style is more for survival" than necessarily appearance and taste. Not bad for two teen boys, though!
• Josh's cooking skills were also called into question – while Anna said that her husband is a good cook, there was a long pause between "usually it looks" and "pretty good!" Hey, he is now a wedding invitation designer – can't win 'em all.
Also see:  black formal dresses australia